All Your Business Records
in One Place
Stay organized and access your essential business documents with Clemta's advanced document management solution. Find, review, and manage your files, both on your desktop and mobile devices.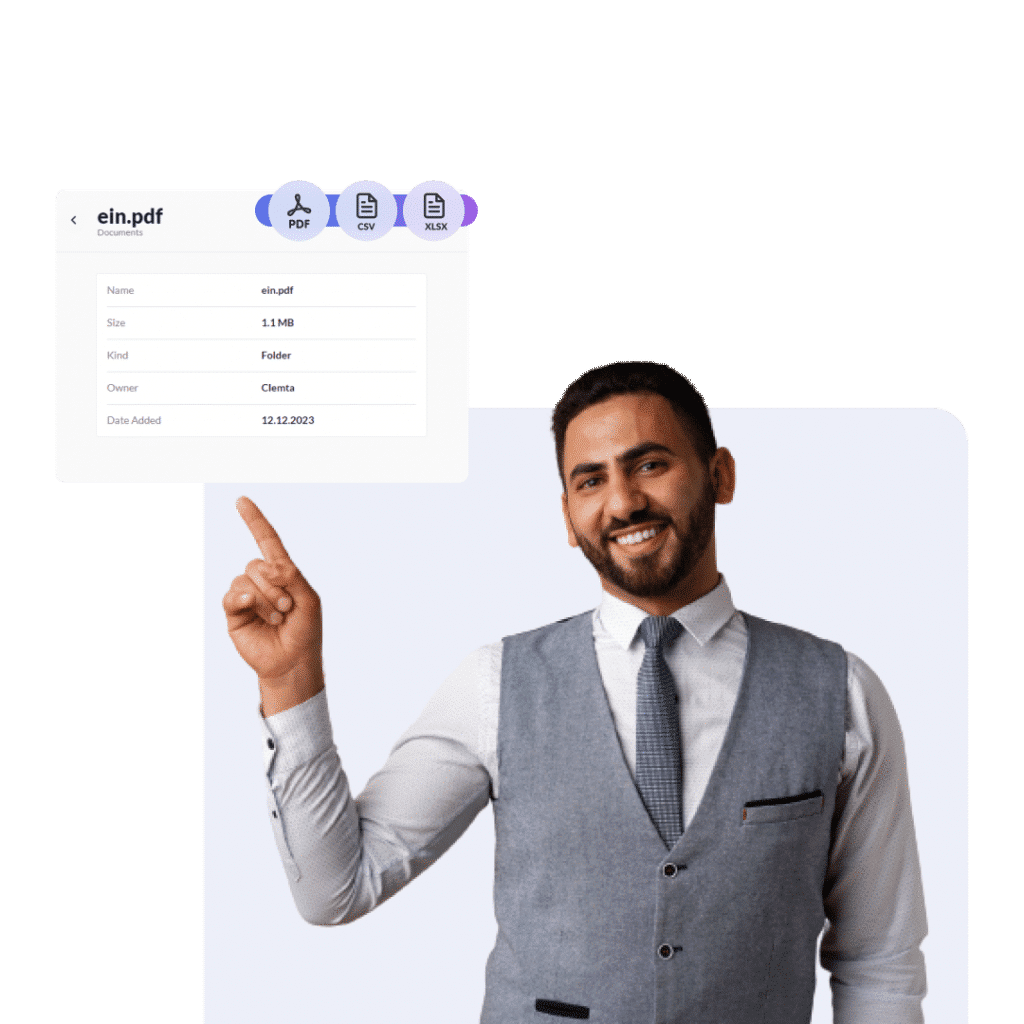 Simplified Document Management
Our document management helps businesses of all sizes maintain critical legal papers well-organized and easily accessible. Save time and reduce errors with our powerful tool tailored for efficient document storage.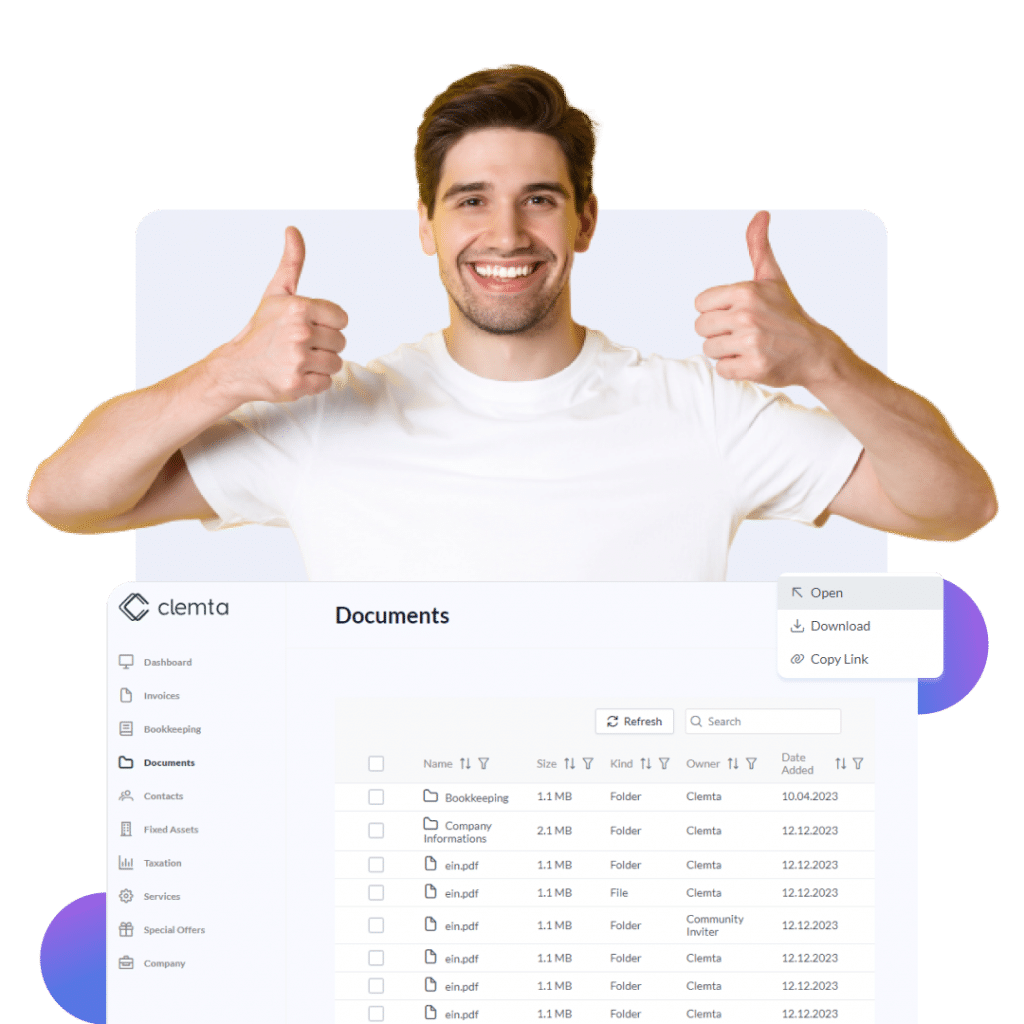 Quickly find the legal paper you're looking for with our easy-to-use navigation system, which allows you to locate files easily in your storage.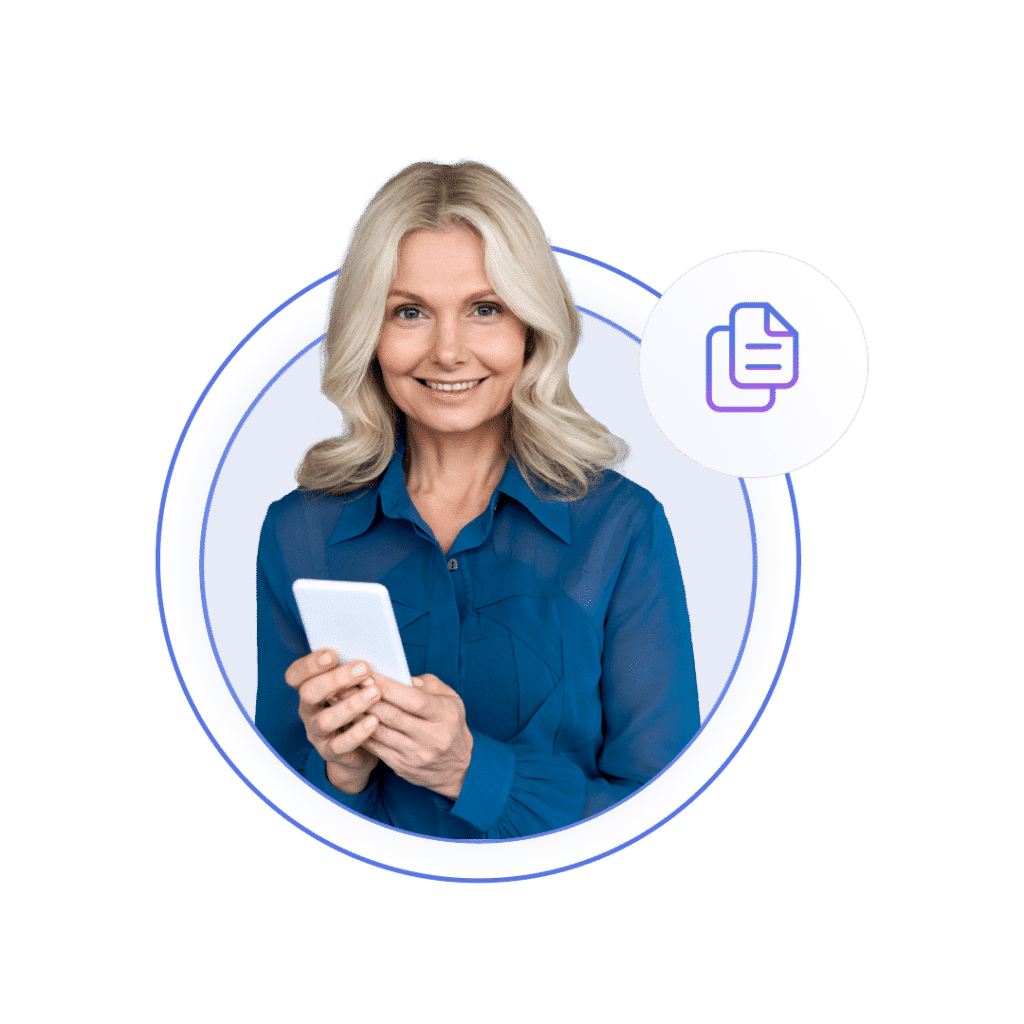 Comprehensive Data Management
Keep track of your updates on legal papers with our document history feature, ensuring you always have access to previous versions and a clear understanding of the changes made over time.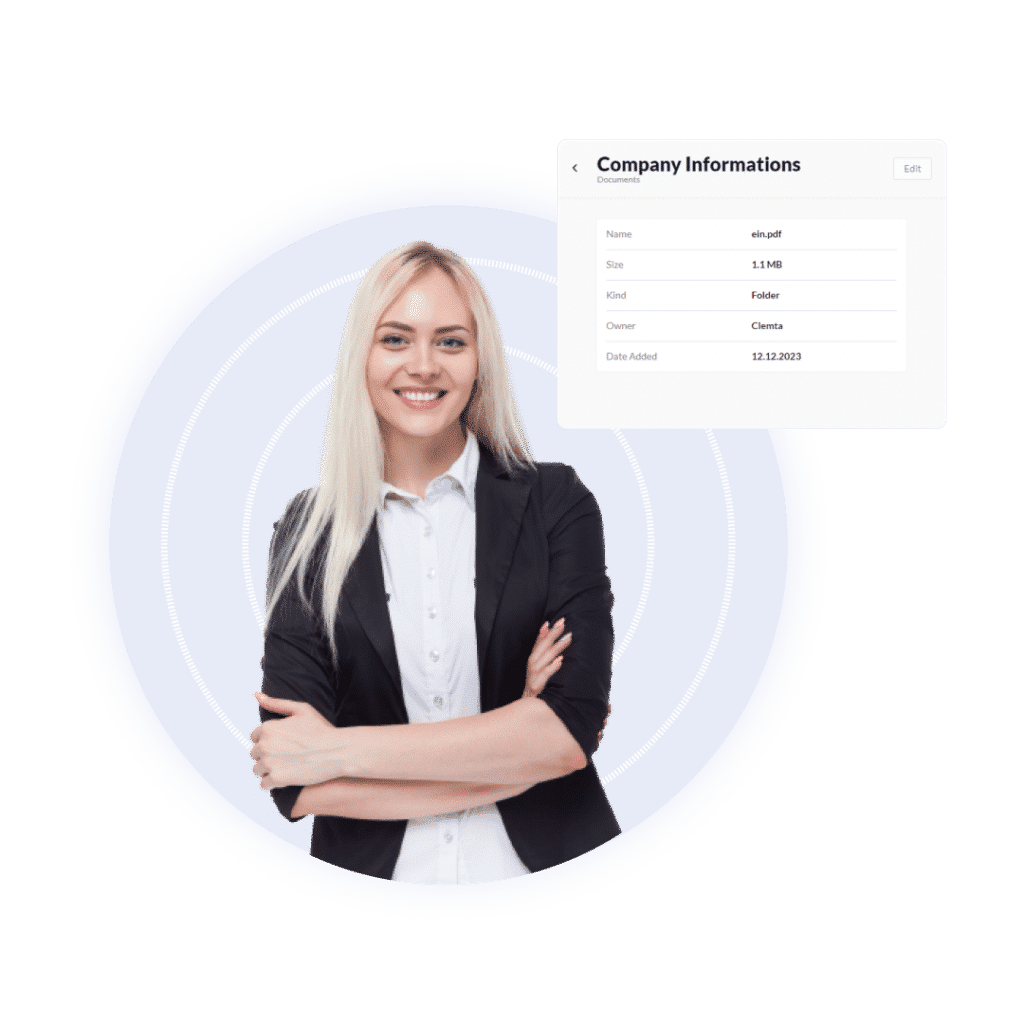 Easy Access from Any Device
Find and review your files on-the-way with Clemta's mobile-friendly platform, allowing you to stay connected all the time.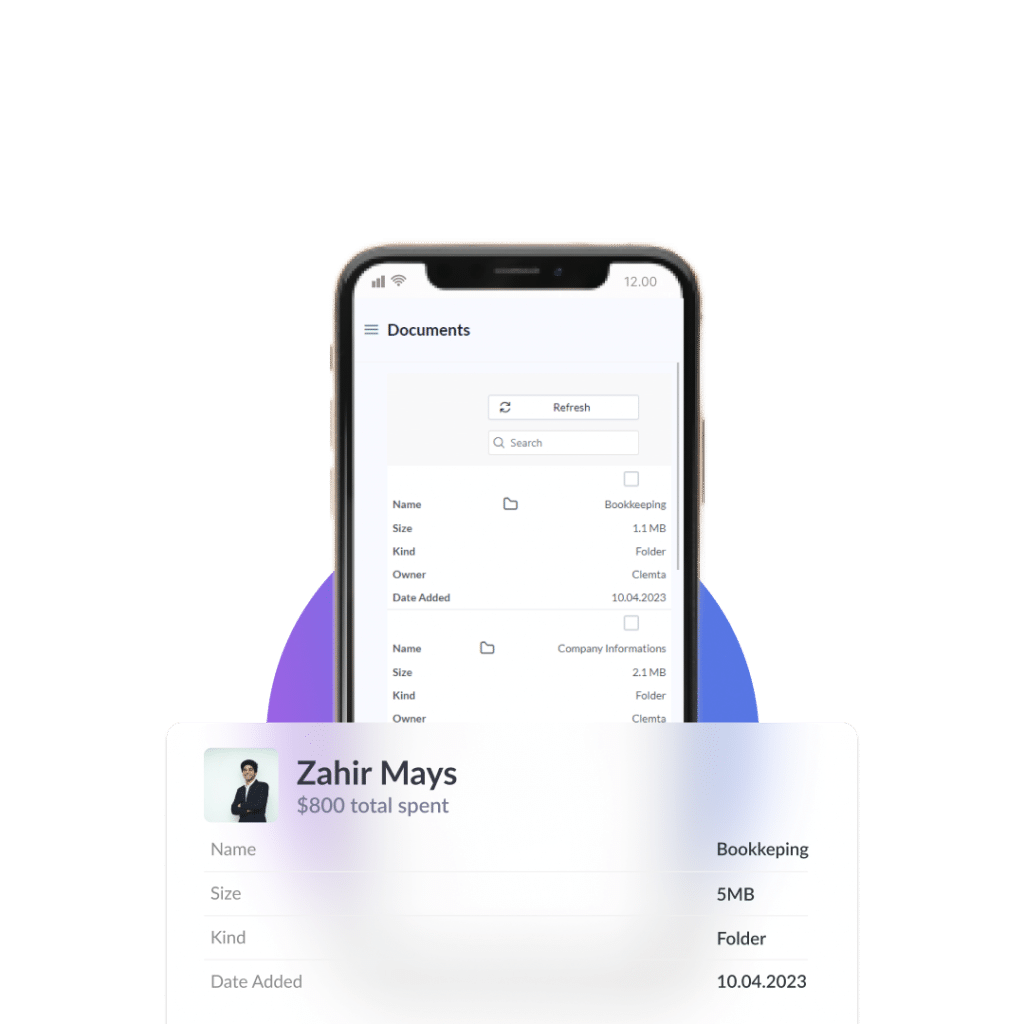 Preserve your legal papers securely on Clemta's platform, protected by bank-level encryption and strict security measures.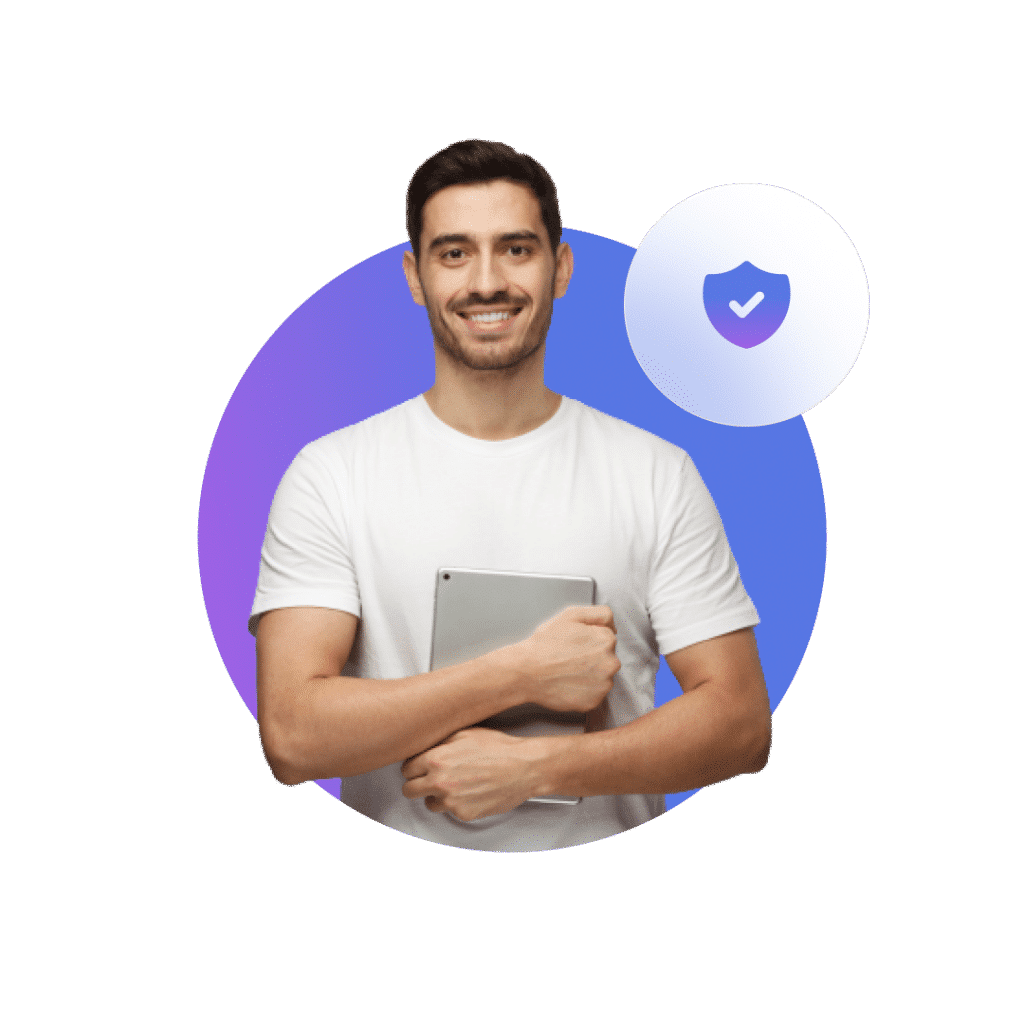 Collaborate with your team on important legal papers, and ensure seamless communication and progress tracking.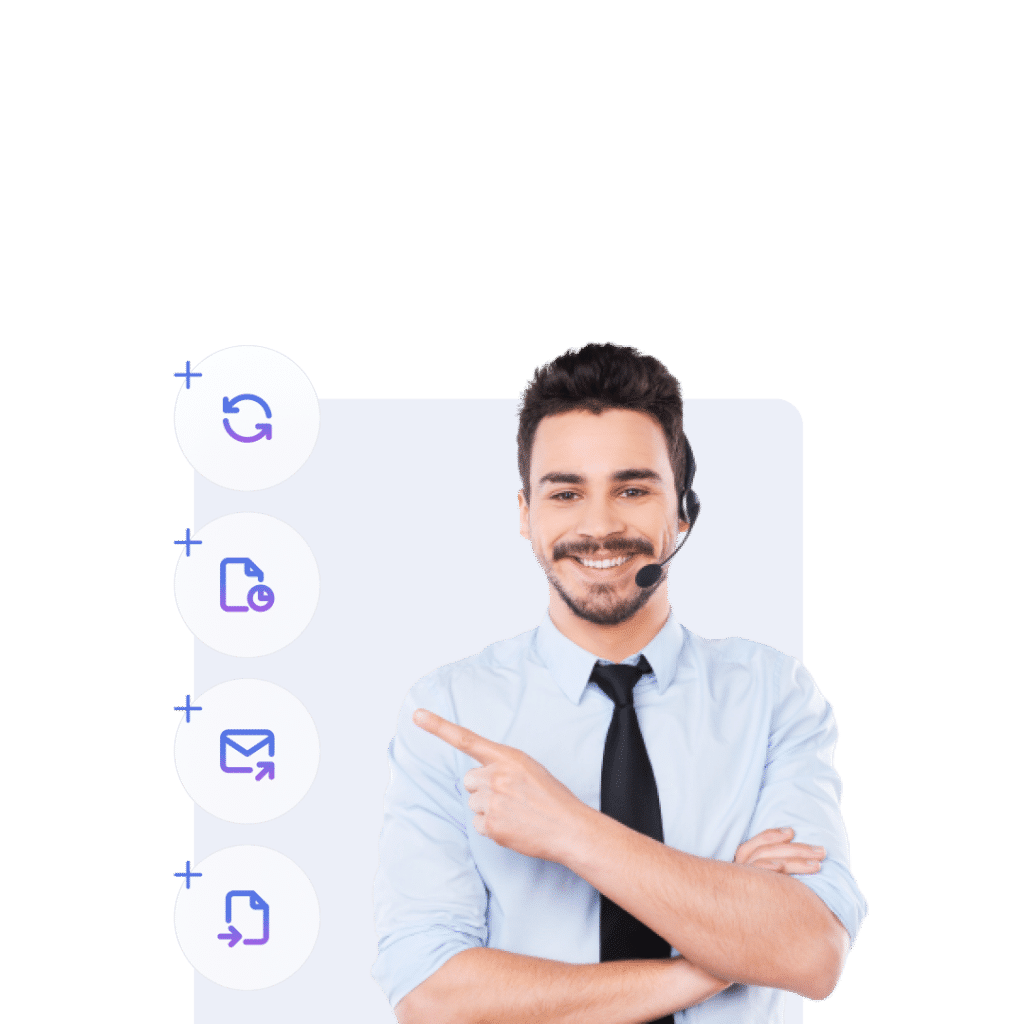 Tailor-made for Your Needs
Organize your papers in customizable folders, streamline your document management process, and easily find specific files.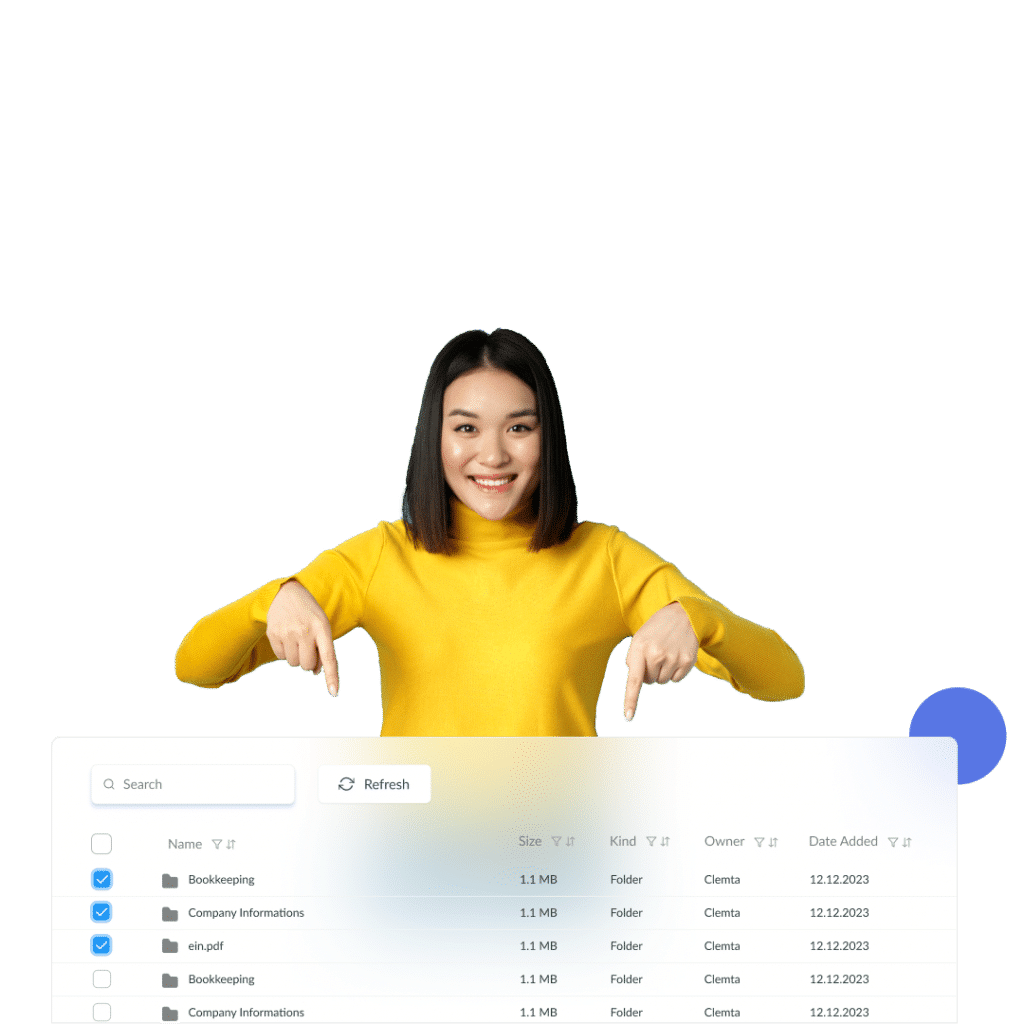 We gathered all commonly asked questions regarding our document management tool below:
Clemta's document management solution is designed to cater to businesses of all sizes and industries, offering a flexible and customizable platform that adapts to your specific needs.
While Clemta doesn't offer a direct import feature, you can easily upload your documents manually to Clemta's platform from your existing storage system and track all records in one place.
 Clemta uses bank-level encryption and strict security measures to ensure your documents are protected and confidential.
Yes, Clemta allows you to easily share your documents with team members or external partners by granting them access to specific files or folders.
Clemta offers different storage plans based on your business' needs. Please refer to our pricing page for more information on storage limits and available plans.
Trusted Worldwide: Serving Across 103+ Countries
Real success stories from small business owners to enterprises! You can find our clients' experiences below and discover how Clemta can help you turn your dream business into reality.
Ready to Simplify Your Document Management Process?
Get started with Clemta today and discover how our powerful document management solution can help you save time, stay organized, and enhance collaboration for your business.