Create, Send Invoices Easily
Clemta's invoicing software simplifies the process to create invoices and send them in no time. With just a few clicks, your e-invoice is ready to reach your customers.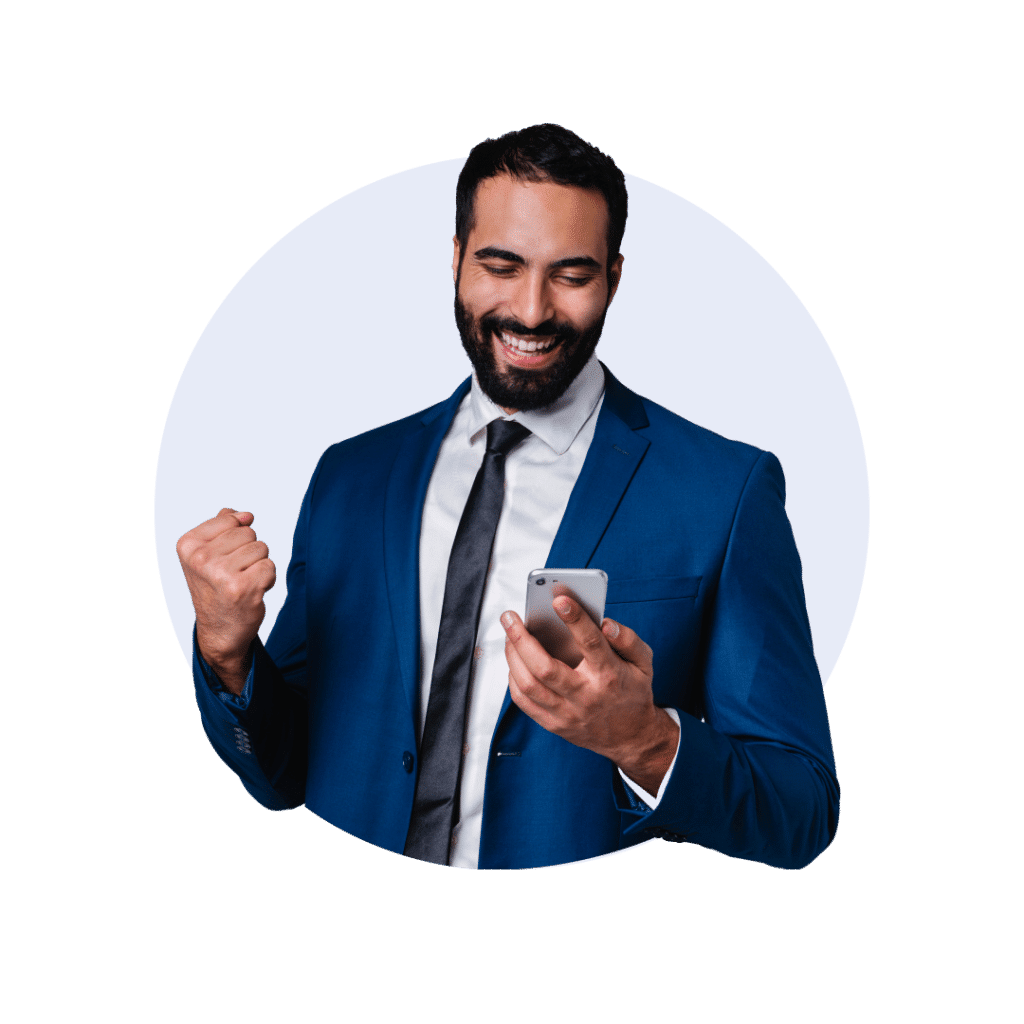 User-Friendly Invoicing Platform
Create professional invoices with our online invoice generator. Customize them with your logo and fields, and track your finances with real-time reports.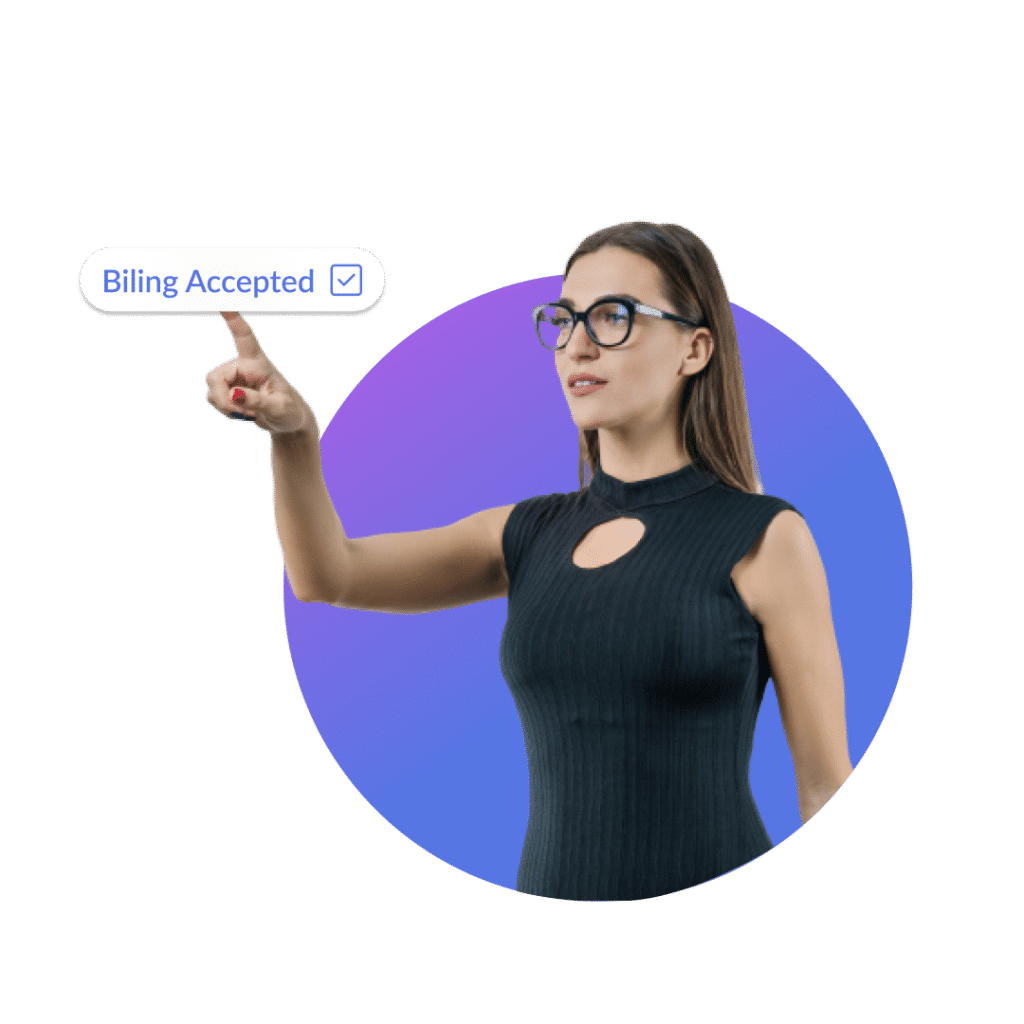 Select a template or craft custom one with our invoice maker. Add your logo, colors, and payment terms.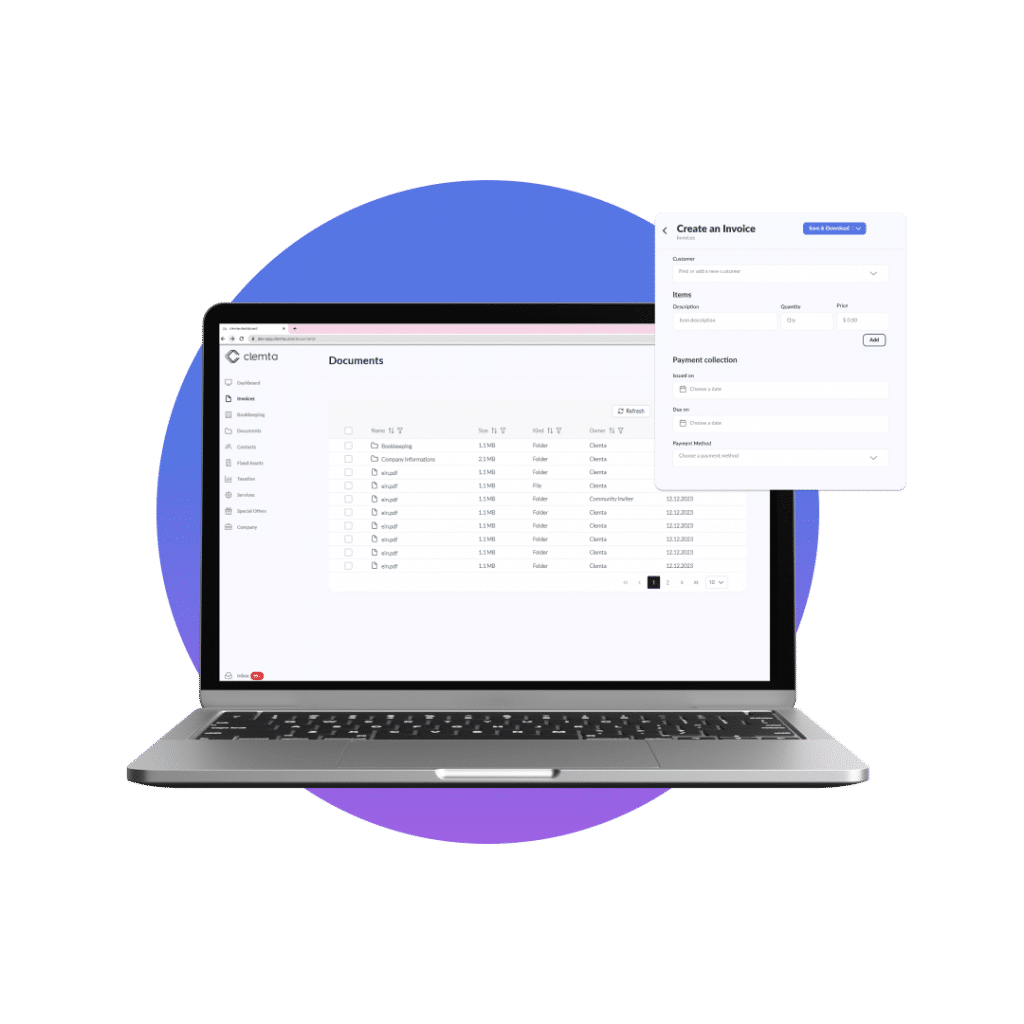 Automatic Invoice Sharing
Automate billing with recurring invoices for regular clients, subscriptions, and retainers to improve cash flow.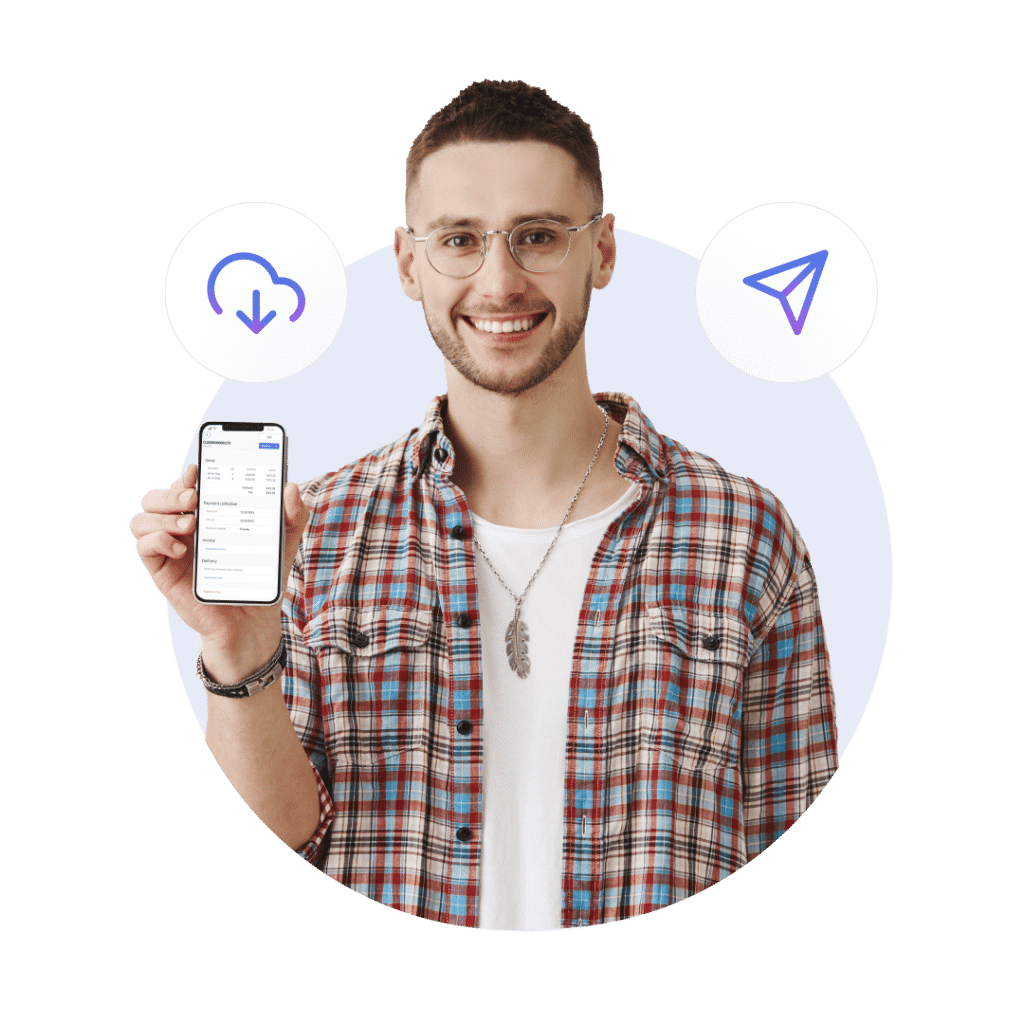 Invoice Tracking & Updates
Receive real-time notifications for invoice views and payments, and easily manage overdue balances.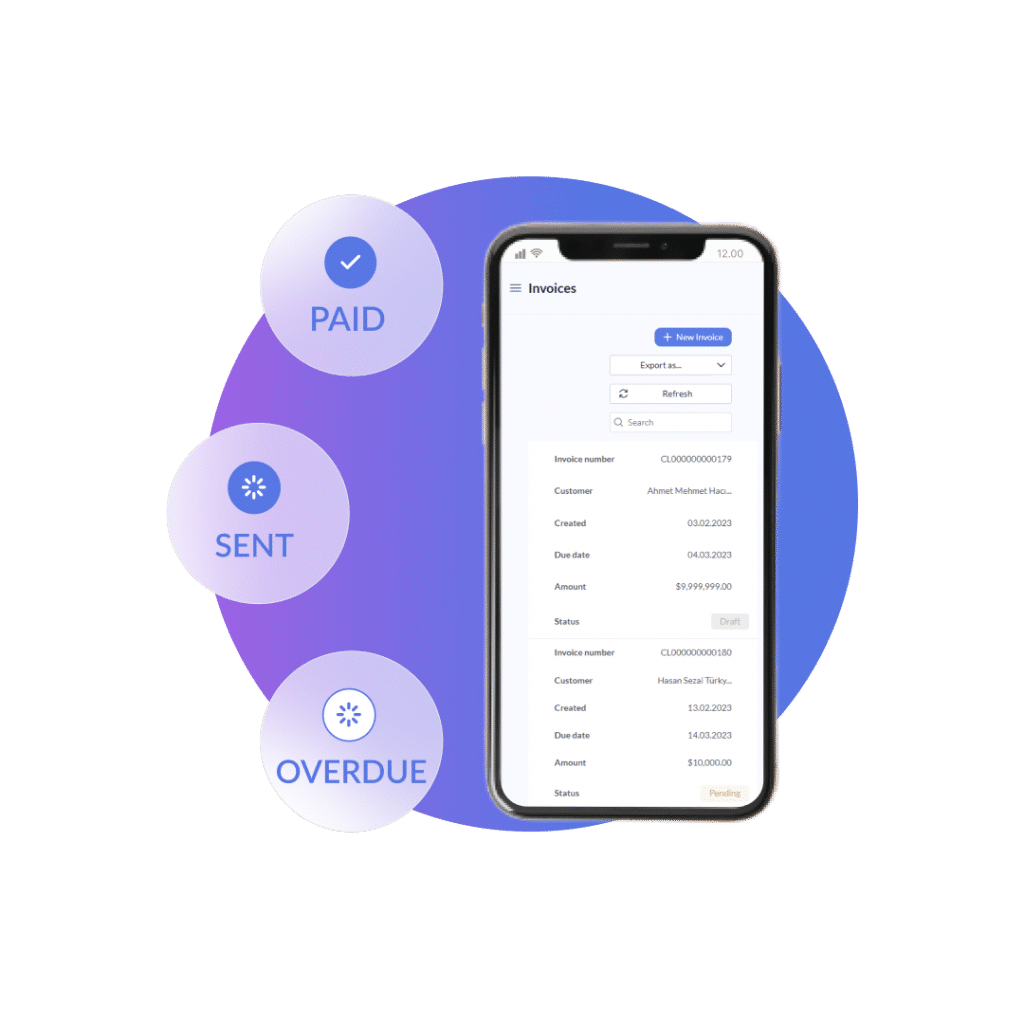 Straight-forward Integration
Once your invoice is ready, you have all control. Export your invoicing data for analysis or integrate with your favorite accounting software.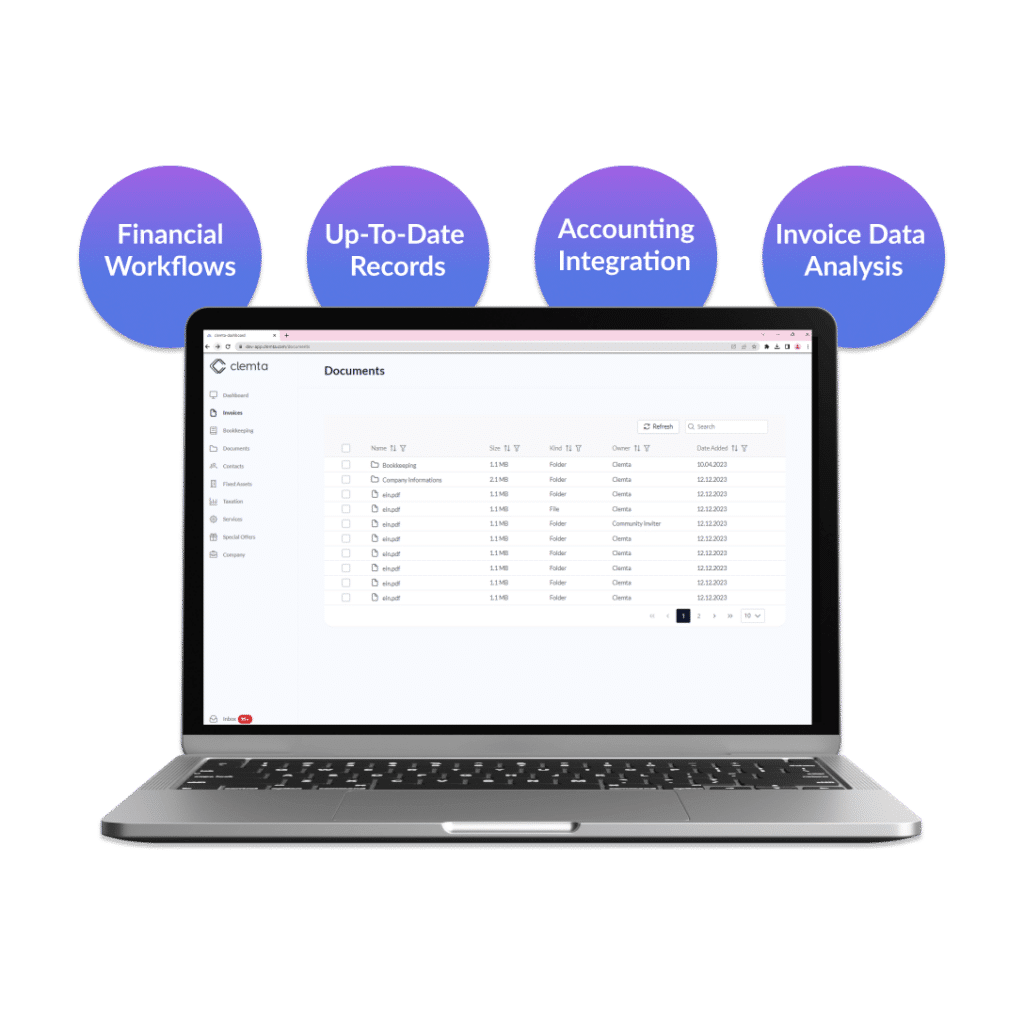 We gathered all commonly asked questions regarding invoicing process below:
Yes! You can easily personalize your invoices with your logo, colors, and custom layout to match your brand identity.
No, sky is the limit! With our invoicing solution, you can create and send limitless invoices. We're here to support your business as it grows.
Yes, you can set up recurring invoices and schedule them to be sent automatically on a specified date, ensuring timely billing and improved cash flow.
Our platform uses bank-level encryption and secure integrations with popular payment gateways to ensure your transactions and client information are protected.
Yes, our invoicing platform supports multiple currencies, enabling you to create and send invoices in various currencies and automatically calculate exchange rates and taxes.
Yes, you can easily export your invoicing data and integrate it with your favorite accounting software, streamlining your financial workflows and ensuring accurate records.
Trusted Worldwide: Serving Across 103+ Countries
Real success stories from small business owners to enterprises! You can find our clients' experiences below and discover how Clemta can help you turn your dream business into reality.
Get ready for simplified invoicing!
Get started with Clemta today and discover how our powerful invoicing solution can help you save time, improve cash flow, and grow your business easily.