Transparent Pricing, No Hidden Fees
We offer tailored packages for businesses with unique needs and budgets. You only pay for the features you need with our flexible pricing options.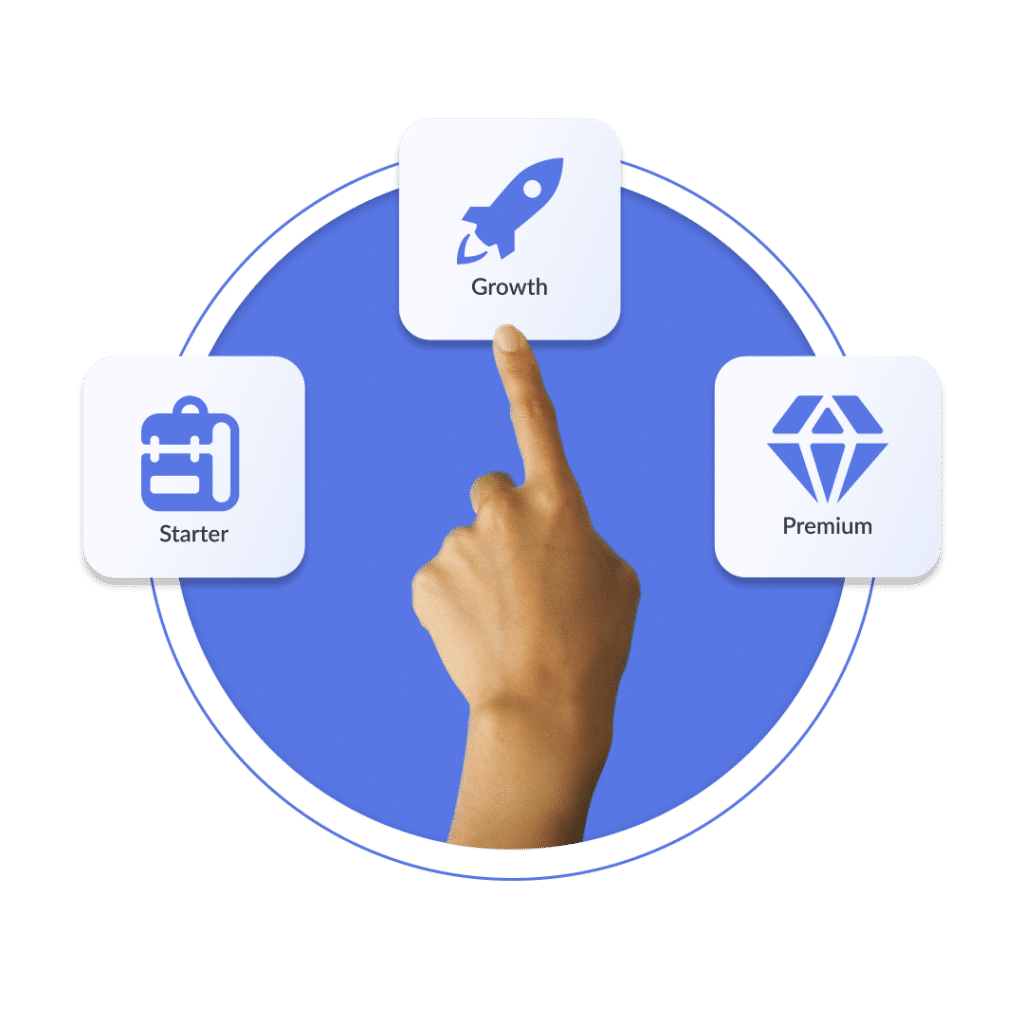 🚀 Benefit limited-time beta pricing: Save big on Clemta! 💰🎉
Hey there! Are you thinking about starting your own business? We've got you covered with our affordable packages that are designed to fit your unique needs and budget. Let's work together to get your business up and running!
The perfect fit for those looking to obtain the essentials of forming a company in the United States.
Bank Account Application or Access to Alternative Banking Solutions
Year-Round Registered Agent Service
Business Address with Mail Forwarding Service (5 Scans/Year)
Compliance Reminders (E-mail)
30 Minute Business Consultancy Meeting
Take your company formation to the next level with our growth package, offering an exclusive array of different perks & rewards to fuel your business success journey.
Everything from Starter, plus:
25% Discount on ITIN Application (for one individual)
$200.000+ Perks & Rewards
Unlock the full potential of your business with our premium package – a comprehensive, all inclusive service tailored to push your company limits to the fullest.
Everything from Growth, plus:
Expedited Incorporation & EIN Service
Yearly Bookkeeping with CPA, up to 500 Transactions per year
Quarterly CPA Consultation
Sales Tax Registration & Quarterly Sales Tax Filing
Business Address with Unlimited Mail Forwarding Service
Compliance Reminders (E-mail & SMS)
30% discount on ITIN Application (up to three individuals)
30% discount on Trademark Registration (in one class)
Payment Gateway Application Support (Stripe & PayPal)
Marketplace Application Support (Amazon, Etsy, and Shopify)
2 x 30 Minute Business Consultancy Meeting
Enjoy Our Additional Services
Are you looking for more? Experience the world of our additional services!
Obtain a unique, 9-digit taxpayer identification number for your business. 
Set up a secure business bank account with a physical debit card in 3-5 business days.
Shape your company's governance structure through our post-incorporation services.
Obtain a reseller certificate to purchase your inventory tax-free.
Protect your brand identity and logo with our trusted trademark registration services.
Certificate of Good Standing
Verify your business' legal existence and compliance with an official certificate.
Amendment to Articles of Organization
Amend your articles of organization to reflect any administrative or operational change.
We gathered all commonly asked questions regarding our pricing plans below:
Our pricing plans are fully transparent without any hidden fees or surprise costs. When applicable, state fees are billed separately. For more information, you can always reach us via
[email protected]
.
Yes, you can easily upgrade or downgrade your package via our dashboard. Your account will be adjusted accordingly, and any unused portion of your previous plan will be prorated towards your new plan.
Clemta accepts all major credit cards (including Visa, Mastercard, American Express) and debit cards. You can also make the payment through wire transfer or PayPal. If you require an alternative payment method, please get in touch with our support team to discuss available options.
Yes, you can cancel your Clemta subscription at any time. If you cancel your subscription, your access to the platform will continue until the end of your current billing cycle, after which your account will be deactivated.
Yes, all Clemta subscriptions are designed to auto-renew by default. If you no longer require our service, you can switch off this automatic renewal at any time through your account settings.
Clemta offers a budget-friendly subscription model for U.S. businesses, providing essential tools for managing your company and optimizing tax savings. Our members saved over $10,000 in 2022, making Clemta a smart investment that quickly recoups its costs. Plus, it's 100% tax-deductible – a clear win-win!
Start Your Journey with Us
Take your business to the next level with our team of experts, who will accompany you along the way. You can focus on your passion while we handle all the complicated paperwork.