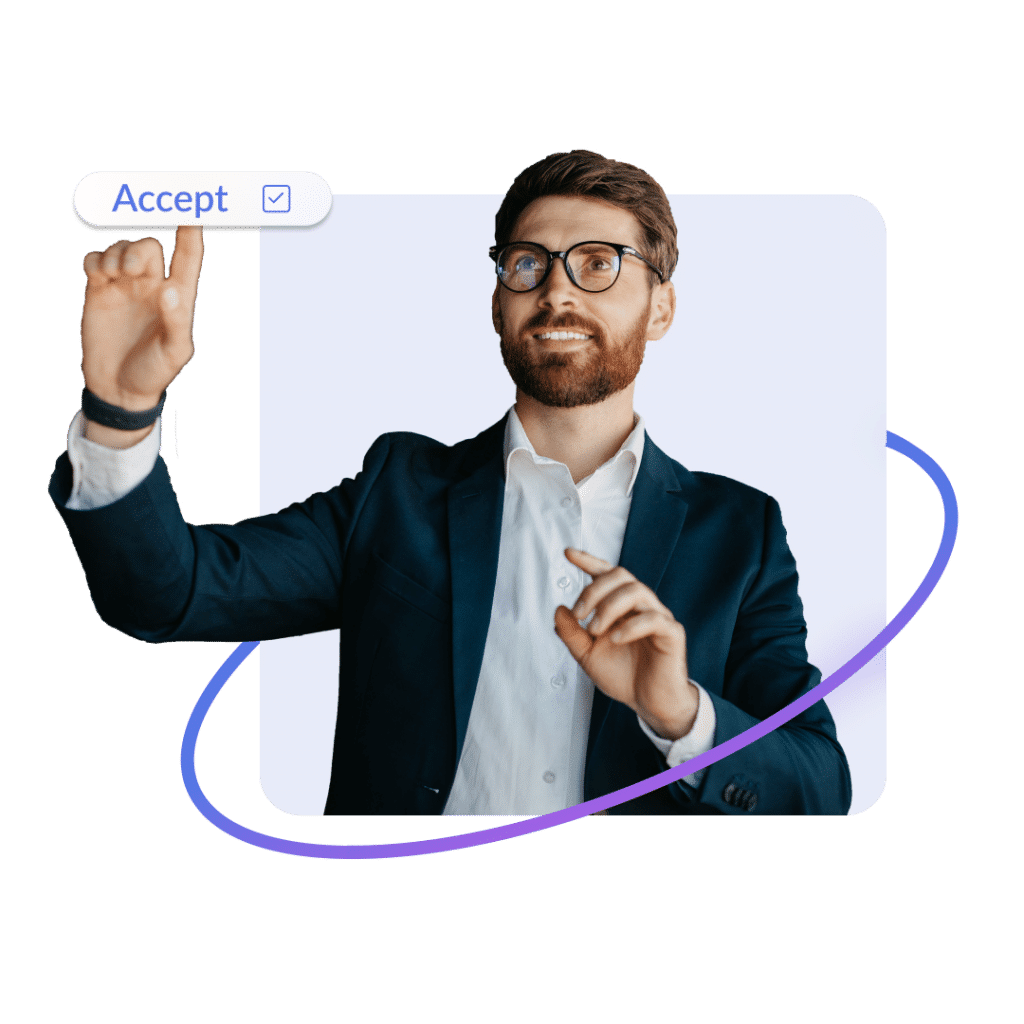 These Terms and Conditions of Use ("Terms of Use"or "Terms") set forth the terms and conditions that apply to your use of the Website located at www.clemta.com ("Website") and the services and materials offered thereon ("Service") which are offered to you by Clemta, Inc. ("Clemta", "We"or the "Company"). By using this site, you agree to these Terms of Use just as if you had signed a paper agreement. If you do not agree to be bound by the terms and conditions of these Terms of Use, please discontinue your use of the Services provided on this website.
Please read these Terms of Use carefully before you start to use the Website. By using the Website or by clicking to accept or agree to the Terms of Use when this option is made available to you, you accept and agree to be bound and abide by these Terms of Use and our Privacy Policy, found at https://www.Clemta.com/page/privacy-policy, incorporated herein by reference. Please review our Privacy Policy for more detailed information related to your personal data. 1. Parties 1.1. The parties to these Terms of Use are you ("User", or "Customer"), and the owner of this www.clemta.com website business, Clemta, Inc.
1. Parties
1.1. The parties to these Terms of Use are you ("User", or "Customer"), and the owner of this www.clemta.com website business, Clemta, Inc.
2. Coverage and Usage of Clemta Services
2.1. Clemta is a Software as a Service (SaaS) platform designed to help you with starting a new business or meeting different needs related to your existing companies. Parties agree that Clemta is not a law firm and cannot provide you with specific legal advice, recommendations, or counseling under any circumstances. Clemta and its employees, agents, representatives, sales associates and advisors are not acting as your attorney and therefore no attorney-client relationship exists. Communications between you and Clemta's employees are not subject to attorney-client privilege. The Website should not be used as a substitute for legal advice.
2.2. The information presented on or through the Website is made available solely for general information purposes. We do not warrant the accuracy, completeness or usefulness of this information. Any reliance you place on such information is strictly at your own risk. We disclaim all liability and responsibility arising from any reliance placed on such materials by you or any other visitor to the Website, or by anyone who may be informed of any of its contents.
2.3. In addition to all other limitations and disclaimers in this agreement, Clemta, disclaims any liability.
2.4. Accessing and using all or some of Clemta's services may require some different policies, standards or guidelines, or you may need to accept additional terms and conditions. Unless otherwise stated, in the event of a dispute between these Terms of Service and any other policies, standards or guidelines required for a particular area, the policies, standards or guidelines necessary for the particular domain shall prevail.
3. Change of Terms of Service
3.1. We reserve the right to withdraw or amend this Website, and any service or material we provide on the Website, in our sole discretion without notice. We will not be liable if for any reason all or any part of the Website is unavailable at any time or for any period. From time to time, we may restrict access to some parts of the Website, or the entire Website, to users, including registered users. If we make changes to these Terms, we will update the "Last Update Date" of these Terms. We will notify you by email or any other communication channels at least thirty (30) days before the date on which the amendments entered into force. If you do not agree to the change of Terms of Service, you may terminate these Terms immediately by discontinuing the use of our Services. In the notification email, we will inform you of your right to terminate the Terms. You will not be able to terminate your contract prior to the date on which the amended Terms will enter into force, and your continued access to or use of the Clemta Services after amended Terms of Service update will mean that you accept the amended Terms.
3.2. We may update the content on this Website from time to time, but its content is not necessarily complete or up-to-date. Any of the material on the Website may be out of date at any given time, and we are under no obligation to update such material.
4. Age Compatibility 
4.1. This Website is offered and available to users who are 18 years of age or older. By using this Website, you represent and warrant that you are of legal age to form a binding contract with the Company and meet all of the foregoing eligibility requirements. If you do not meet all of these requirements, you must not access or use the Website.
5. Creating An Account – Guidelines 
5.1. When you register to use member based Services, you will be required to provide certain information about yourself. You agree to provide true, accurate and complete information about yourself ("Member Data"), protect the Member Data you provide during registration and to update this information when it changes. If you provide any information that is untrue or inaccurate, not current, or incomplete, or if Clemta suspects that your information is untrue or inaccurate, not current, or incomplete, Clemta may, in its sole discretion, suspend or terminate your membership and refuse current or future access to any Service. Any personal information supplied hereunder will be subject to the terms of our Privacy Policy. 
5.2. You are solely responsible for maintaining the confidentiality of the information you use to enter your password and your account information, and are fully responsible for all activities that occur under your password or account. You agree that you will immediately notify us of any unauthorized use of your password or account, or any other breach of security, and that you will log off of the Website at the end of each session to prevent fraud on your account by third parties. We strive to use reasonable security measures to protect your account against unauthorized access. We cannot promise that your account will prevent the security of your content (as explained below) or the personal information you provide and that our security measures will prevent third parties' "hackers" from illegally accessing the Services or your content. However, we take all possible security measures to avoid this.
6. Communications 
6.1. Clemta may choose to send you e-mail newsletters on a variety of topics – for example, informing you of membership benefits and features, letting you know of problems with the site or with services offered by Clemta, or presenting you with the opportunity to buy selected products and services. You may elect during registration not to receive these e-mail newsletters, and you may start or stop receiving such e-mail newsletters at any time by sending an e-mail to an address that shall be designated for that purpose.
7. Users' Responsibility 
7.1. It is a condition of your use of the Website that you do not: 
(i) restrict or inhibit any other user from using the Website; 
(ii) post or transmit any unlawful, threatening, abusive, libelous, defamatory, obscene, vulgar, pornographic, profane or indecent information of any kind, including without limitation, any images or other material depicting nudity; 
(iii) post or transmit comments containing harassing or offensive language, including sexual references, sexual nicknames, racial slurs, hate propaganda, hate mongering, swearing, or rude or deliberately offensive comments, or engage in disruptive activities online, including excessive use of scripts, sound waves, scrolling (repeating the same message over and over), or use of viruses, bots, worms or trojan horses; 
(iv) post or transmit any information, software or other material that is fraudulent or violates or infringes the rights of others, including material that violates privacy or publicity rights, or infringes copyright, trademark or other proprietary rights, without first obtaining permission from the owner or right holder, including WAREZ (copyrighted material distributed without permission); 
(v) post or transmit any information, software or other material that contains a virus or other harmful component; 
(vi) post or transmit content that encourages or provides instructional activities about illegal activities, in particular hacking, cracking; 
(vii) post, transmit or in any way exploit any information, software or other material for commercial purposes or that contains advertising, "junk mail," "spam," or "chain letters"
(viii) solicit other users to join, become members of, or contribute money to any online service or other organization, advocate or attempt to get users to join in legal or illegal schemes or plan or participate in scams involving other users; 
(ix) impersonate Clemta or its employees, any person or entity or falsely state or otherwise misrepresent your professional or other affiliation with any person or entity;
(x) resell, redistribute, broadcast or transfer the information or use the information derived from the Website in a searchable, machine-readable database; 
(xi) use the Website to collect personally identifying information about users of the Website in violation of our Privacy Policy;
(xii) disguise a file type to thwart Clemta's detection processes; 
(xiii) post or transmit any transmissions constituting or encouraging conduct that would constitute a criminal offense, give rise to civil liability or otherwise violate any local, state, national or international law; or 
(xiv) attempt to gain unauthorized access to other computer systems or networks connected to the Website or otherwise attempt to interfere with the proper working of the website. You agree that you will not use the Website, including the information provided therein and all related equipment, networks and network devices (specifically including Internet access) for any unlawful purpose. Clemta, at its sole and absolute discretion, shall determine whether any information transmitted or received violates this provision. You may not use any Clemta Material in connection with any site or other use that contains or is associated with information or content prohibited by this section. 
7.2. You are responsible for: 
Making all arrangements necessary for you to have access to the Website.
Ensuring that all persons who access the Website through your internet connection are aware of these Terms of Use and comply with them.
7.3. To access the Website or some of the resources it offers, you may be asked to provide certain registration details or other information. It is a condition of your use of the Website that all the information you provide on the Website is correct, current and complete. You agree that all information you provide to register with this Website or otherwise, including but not limited to through the use of any interactive features on the Website, is governed by our Privacy Policy and you consent to all actions we take with respect to your information consistent with our Privacy Policy. 
7.4. If you choose, or are provided with, a user name, password or any other piece of information as part of our security procedures, you must treat such information as confidential, and you must not disclose it to any other person or entity. You also acknowledge that your account is personal to you and agree not to provide any other person with access to this Website or portions of it using your user name, password or other security information. You agree to notify us immediately of any unauthorized access to or use of your user name or password or any other breach of security. You also agree to ensure that you exit from your account at the end of each session. You should use particular caution when accessing your account from a public or shared computer so that others are not able to view or record your password or other personal information. We have the right to disable any user name, password or other identifiers, whether chosen by you or provided by us, at any time, including if, in our opinion, you have violated any provision of these Terms of Use.
8. Clemta Service Fees 
8.1. Clemta may provide these services free of charge or for a fee, depending on the Service or the content of the Service used by its users. 
8.2. Different fees for different packages take place on the Website and can be considered as binding offers and ready for Users' acceptance.
9. Purchase Terms & Conditions 
9.1. All purchases through our site or other transactions for the sale of goods or services formed through the Website or as a result of visits made by you are governed by our respective Order Confirmations, which are hereby incorporated into these Terms of Use. 
9.2. Clemta shall provide the services to customer as described in the Order Confirmation in accordance with these Terms. 
9.3. Clemta shall use reasonable efforts to meet any performance dates specified in the Order Confirmation, and any such dates shall be estimates only. 
9.4. Customer shall: 
i. cooperate with Clemta in all matters relating to the Services and provide such access to customer's information as may reasonably be requested by Clemta, for the purposes of performing the Services; 
ii. respond promptly to any Clemta request to provide direction, information, approvals, authorizations or decisions that are reasonably necessary for Clemta to perform Services in accordance with the requirements of the Order Confirmation; 
iii. provide such customer materials or information as Clemta may request to carry out the Services in a timely manner and ensure that such customer materials or information are complete and accurate in all material respects; and 
iv. obtain and maintain all necessary licenses and consents and comply with all applicable laws in relation to the Services before the date on which the Services are to start.
9.5. If Clemta's performance of its obligations under these Terms of Use is prevented or delayed by any act or omission of customer or its agents, subcontractors, consultants or employees, Clemta shall not be deemed in breach of its obligations under these Terms of Use or otherwise liable for any costs, charges or losses sustained or incurred by customer, in each case, to the extent arising directly or indirectly from such prevention or delay.
9.6. If either party wishes to change the scope or performance of the Services, it shall submit details of the requested change to the other party in writing. Clemta shall, within a reasonable time after such request, provide a written estimate to customer of the likely time required to implement the change;any necessary variations to the fees and other charges for the Services arising from the change; the likely effect of the change on the Services; and any other impact the change might have on the performance of these Terms of Use. Promptly after receipt of the written estimate, the parties shall negotiate and agree in writing on the terms of such change (a "Change Order"). Neither party shall be bound by any Change Order unless mutually agreed upon in writing in accordance with this Section. 
9.7. Notwithstanding the foregoing, Clemta may, from time to time change the Services without the consent of customer provided that such changes do not materially affect the nature or scope of the Services, or the fees or any performance dates set forth in the Order Confirmation. 
9.8. Clemta may charge for the time it spends assessing and documenting a change request from customer on a time and materials basis in accordance with the Order Confirmation. 
9.9. In consideration of the provision of the Services by the Clemta and the rights granted to customer under these Terms of Use, customer shall pay the fees set forth in the Order Confirmation.Customer agrees to reimburse Clemta for all reasonable out-of-pocket expenses incurred by Clemta in connection with the performance of the Services. Customer shall pay all invoiced amounts due to Clemta on receipt of Clemta's invoice. Customer shall make all payments hereunder in US dollars by a payment system appointed by Clemta. In the event payments are not received by Clemta within 30 days after becoming due, Clemta may:
charge interest on any such unpaid amounts at a rate of 1% per month or, if lower, the maximum amount permitted under applicable law, from the date such payment was due until the date paid; and 
suspend performance for all Services until payment has been made in full.
9.10. In connection with our registered agent service, we reserve the right to resign from such representation if payment is not received in a timely manner. You will receive a renewal notice and invoice 30 days before the expiration of the Clemta registered agent service, 30 days after the expiration of such service and as may be determined by Clemta. If payment has not been received within 30 days of the invoice, Clemta reserves the right to resign as registered agent, upon which time we will send you a formal resignation letter and effect the appropriate filing with the Delaware Department of State. 
9.11. Customer shall be responsible for all sales, use and excise taxes, and any other similar taxes, duties and charges of any kind imposed by any federal, state or local governmental entity on any amounts payable by customer hereunder. 
9.12. Additional terms and conditions may also apply to specific portions, services or features of the Website. All such additional terms and conditions are hereby incorporated by this reference into these Terms of Use. 
9.13. Clemta shall not be liable or responsible to customer, nor be deemed to have defaulted or breached these Terms of Use, for any failure or delay in fulfilling or performing any term of these Terms of Use when and to the extent such failure or delay is caused by or results from acts or circumstances beyond the reasonable control of BS including, without limitation, flood, fire, earthquake, explosion, governmental actions, war, invasion or hostilities (whether war is declared or not), terrorist threats or acts, riot, or other civil unrest, national emergency, revolution, insurrection, epidemic, lock-outs, strikes or other labor disputes (whether or not relating to either party's workforce), or restraints or delays affecting carriers or inability or delay in obtaining supplies of adequate or suitable materials, materials or telecommunication breakdown or power outage[, provided that, if the event in question continues for a continuous period in excess of 30 days, Customer shall be entitled to give notice in writing to Clemta to terminate the order.
10. Refund Policy 
10.1. Nature of Services provided by Clemta is not suitable for refund so unless otherwise specified, they are not returnable after purchase.
11. Third Party Services 
11.1. Certain content served on the Website includes links to third party websites ("Third Party Web Sites"), some of which are related to Clemta while some are not. Clemta has no control over Third-Party Services and Third-Party Content. With these Terms, you agree that the Website may include content provided by third parties, including materials provided by other users, bloggers and third-party licensors, syndicators, aggregators and/or reporting services. All statements and/or opinions expressed in these materials, and all articles and responses to questions and other content, other than the content provided by the Company, are solely the opinions and the responsibility of the person or entity providing those materials. These materials do not necessarily reflect the opinion of the Company. 
11.2. Clemta is not responsible for reviewing, checking, or otherwise confirming any content of third-party services, including computer software or other property or services, which may be found on third-party websites or through third-party websites. 
11.3. Clemta does not represent and endorse the accuracy, content, legality or quality of third party websites and does not represent and endorse the accuracy, content, legality or quality of any information material, goods or services offered through third party websites. 
11.4. You acknowledge and agree that you assume all liability and obligations to cause any damage to you or any third party arising from the use or reliance on any content, advertisements, products or other resources of third parties. 
11.5. When you are connected to or otherwise accessing or using a third party website, you agree that you are responsible for the following: 
(i) take necessary measures to protect you and your computer systems from viruses, worms, trojans, malicious code and other harmful effects; 
(ii) download, use or purchase any material that is sexually explicit, immoral, offensive or otherwise objectionable or unlawful, or that contains technical inaccuracies, typographical errors, or other errors; 
(iii) downloading, using or purchasing any material that violates confidentiality or promotional rights, or that violates the proprietary rights of third parties and other proprietary rights, or that is subject to additional terms and conditions specified or unspecified; 
(iv) any financial costs or other liabilities to third parties arising from your actions or other activities; 
(v) read and understand the Terms of Service or Privacy Policies applicable to these third-party websites.
12. Disclaimer 
12.1. You understand that we cannot and do not guarantee or warrant that files available for downloading from the internet or the Website will be free of viruses or other destructive code. You are responsible for implementing sufficient procedures and checkpoints to satisfy your particular requirements for anti-virus protection and accuracy of data input and output, and for maintaining a means external to our site for any reconstruction of any lost data. We will not be liable for any loss or damage caused by a distributed denial-of-service attack, viruses or other technologically harmful material that may infect your computer equipment, computer programs, data or other proprietary material due to your use of the website or any services or items obtained through the website or to your downloading of any material posted on it, or on any website linked to it. 
12.2. Clemta Services (including websites, and content) are provided "as is," without warranty or condition of any kind, either express or implied. 
12.3. The company hereby disclaims all warranties of any kind, whether express or implied, statutory or otherwise, including but not limited to any warranties of merchantability, non-infringement and fitness for particular purpose. 
12.4. Clemta makes no warranty that the site, content, user content or services will meet your requirements or be available on an uninterrupted, secure, or error-free basis. 
12.5. Clemta makes no warranty regarding the quality of any products, services, or information obtained through the site, content, or the accuracy, timeliness, truthfulness, completeness or reliability of any information obtained through the site. 
12.6. Clemta does not regularly monitor or update the accuracy or reliability of the content. 
12.7. No advice or information, whether oral or written, obtained from Clemta or through the site, content will not create any warranty expressly made herein or create any liability on the part of Clemta. 
12.8. Clemta is not responsible for the dismissal of the application by other states due to their own regulations. 
12.9. The foregoing does not affect any warranties which cannot be excluded or limited under applicable law.
13. Termination 
13.1. Clemta may, in its sole discretion, terminate your password, account (or any part thereof) or use of the Website, or remove and discard any Communication transmitted by you, or information stored, sent, or received via the Website without prior notice and for any reason, including, but not limited to: (i) concurrent access of the Website with identical user identification numbers, (ii) permitting another person or entity to use your user identification number to access the Website, (iii) any other access or use of the Website except as expressly provided in these Terms of Use, (iv) any violation of the terms and conditions of these Terms of Use or the rules and regulations relating to the use of, the software and/or data files contained in, or accessed through, the Website, (v) tampering with or alteration of any of the software and/or data files contained in, or accessed through, the Website, or (vi) failure to use the Website or portion thereof on a regular basis. 
13.2. Customer may only terminate the registered agency service after paying the current year.
14. Submission 
14.1. We welcome your comments, feedback, suggestions, and other communications regarding the Services (collectively, "Feedback"). If you provide Feedback, you hereby grant to Clemta a worldwide, non-exclusive, transferable, assignable, sub-licensable, perpetual, irrevocable, royalty-free license to copy, distribute, create derivative works of, publicly display and perform and otherwise exploit such Feedback and to use, make, have made, sell, offer for sale, import and export products and services based on such Feedback. For this reason, we ask that you not send Clemta any Feedback that you do not wish to license to us as set forth above. 
14.2. If, at our request, you send certain specific submissions (for example, testimonials), or without a request from us you send creative suggestions, ideas, notes or concepts or other materials (collectively, "Comments"), they shall be deemed, and shall remain, the property of Clemta, and shall otherwise be subject to the provisions below. You represent and warrant that you are authorized to grant all rights in the Comments to Clemta. Disclosure, submission, or offer of any Comments shall constitute an assignment to Clemta of all worldwide rights, titles, and interests in all copyrights and other intellectual property rights in such Comments. Clemta may edit, copy, publish, distribute, translate, and otherwise use in any medium any Comments that you forward to Clemta and will own exclusively all such rights, titles, and interest and shall not be limited in any way in its use, commercial or otherwise, of the Comments. Clemta is and shall be under no obligation to: (1) maintain any of your or any user's Comments in confidence; (2) to pay to you or any user any compensation for any Comments; or (3) to respond to any of your or any other user's Comments.
15. Applicable Law 
15.1. These Terms of Use shall be governed by and construed in accordance with the laws of the State of Delaware without giving effect to any principles of conflicts of law. Although you acknowledge that we will have the ability to enforce our rights in any court of competent jurisdiction, you hereby consent to the exclusive jurisdiction and venue of courts in Lewes, Delaware, U.S.A., regarding any and all disputes relating to these Terms of Use or your use of the Service.
16. Intellectual Property 
16.1. The Website and its entire contents, features and functionality (including but not limited to all information, software, text, displays, images, video and audio, and the design, selection and arrangement thereof), are owned by the Company, its licensors or other providers of such material and are protected by United States and international copyright, trademark, patent, trade secret and other intellectual property or proprietary rights laws. 
16.2. These Terms of Use permit you to use the Website for your direct use only. You must not reproduce, distribute, modify, create derivative works of, publicly display, publicly perform, republish, download, store or transmit any of the material on our Website, except as follows:
Your computer may temporarily store copies of such materials in RAM incidental to your accessing and view those materials.
You may store files that are automatically cached by your Web browser for display enhancement purposes. 
You may print or download one copy of a reasonable number of pages of the Website for your own personal, non-commercial use and not for further reproduction, publication or distribution. 
If we provide desktop, mobile or other applications for download, you may download a single copy to your computer or mobile device solely for your own personal, non- commercial use, provided you agree to be bound by our end user license agreement for such applications. 
If we provide social media features with certain content, you may take such actions as are enabled by such features. You must not: 
Modify copies of any materials from this site. 
Use any illustrations, photographs, video or audio sequences or any graphics separately from the accompanying text. 
Delete or alter any copyright, trademark or other proprietary rights notices from copies of materials from this site.
16.3. You must not access or use for any commercial purposes any part of the Website or any services or materials available through the Website. 
16.4. If you wish to make any use of material on the Website other than that set out in this section, please address your request to: [email protected]. 
16.5. If you print, copy, modify, download or otherwise use or provide any other person with access to any part of the Website in breach of the Terms of Use, your right to use the Website will cease immediately and you must, at our option, return or destroy any copies of the materials you have made. No right, title or interest in or to the Website or any content on the Website is transferred to you, and all rights not expressly granted are reserved by the Company. Any use of the Website not expressly permitted by these Terms of Use is a breach of these Terms of Use and may violate copyright, trademark and other laws. 
16.6. Clemta, Inc.,Clemta, the Clemta logo, and all related names, logos, product and service names, designs and slogans are trademarks of Clemta, Inc., and all other trademarks, service marks and trade names used on the Website are the property of their respective owners, and all of the above trademarks may not be copied, downloaded or otherwise exploited without the permission of Clemta or the owner of such trademark, service mark or trade name.
17. Indemnification 
17.1. You agree to defend, indemnify and hold harmless the Company, its affiliates, licensors and service providers, and its and their respective officers, directors, employees, contractors, agents, licensors, suppliers, successors and assigns from and against any claims, liabilities, damages, judgments, awards, losses, costs, expenses or fees (including reasonable attorneys' fees) arising out of or relating to your violation of these Terms of Use or your use of the Website, including, but not limited to, your User Contributions, any use of the Website's content, services and products other than as expressly authorized in these Terms of Use or your use of any information obtained from the Website.
18. Limitation on Liability 
18.1. In no event will the company, its affiliates or their licensors, service providers, employees, agents, officers or directors be liable for damages of any kind, under any legal theory, arising out of or in connection with your use, or inability to use, the website, any websites linked to it, any content on the website or such other websites or any services or items obtained through the website or such other websites, including any direct, indirect, special, incidenental, consequential or punitive damages, including but not limited to, personal injury, pain and suffering, emotional distress, loss of revenue, loss of profits, loss of business or anticipated savings, loss of use, loss of goodwill, loss of data, and whether caused by tort (including negligence), breach of contract or otherwise, even if foreseeable. 
18.2. The foregoing does not affect any liability which cannot be excluded or limited under applicable law. 
18.3. Clemta has no obligation to monitor the use of the Website by members. You acknowledge and agree that Clemta reserves the right to, and may from time to time, monitor any and all information transmitted or received through the Website for operational and other purposes. During monitoring, information may be examined, recorded, copied, and used for authorized purposes in accordance with our Privacy Policy. Use of the Website constitutes consent to such monitoring. Furthermore, Clemta reserves the right at all times to disclose any information posted on any portion of the Website as necessary to satisfy any law, regulation or governmental request, or to refuse to post, or to remove, any information or materials, in whole or in part, that in Clemta's sole and absolute discretion are objectionable or in violation of these Terms of Use. 
18.4. Any cause of action or claim you may have arising out of or relating to these terms of use or the website must be commenced within one (1) year after the cause of action accrues, otherwise, such cause of action or claim is permanently barred.
19. Geographic Restrictions 
19.1. The owner of the Website is based in the state of Delaware in the United States. Unless otherwise specified, we provide this Website for use only by persons located in the United States. We make no claims that the Website or any of its content is accessible or appropriate outside of the United States. Access to the Website may not be legal by certain persons or in certain countries. If you access the Website from outside the United States, you do so on your own initiative and are responsible for compliance with local and international laws. 
19.2. The Service provided through our Website are subject to United States export controls. No Services may be provided (A) into (or to a national or resident of) Cuba, Iraq, Libya, North Korea, Iran, Syria, or any other country to which the U.S. has embargoed goods, or (B) to anyone on the U.S. Treasury Department list of Specially Designated Nationals (SDN) or the U.S. Commerce Department's Table of Deny Orders. By using the Service, you represent and warrant that you are not located in, under the control of, or a national or resident of any such country or on any such list.
20. Severability 
20.1. In the event any of the provisions of this agreement are deemed to be unenforceable by a court of law, such provisions shall be limited or eliminated to the minimum extent necessary so that this agreement shall otherwise remain in full force and effect.
21. Entire Agreement 
21.1. You agree that these Terms of Use is the complete and exclusive agreement between you and Clemta,Inc. This agreement supersedes any agreement and understanding, whether oral or written and whether established by practice or precedent.